25 Gluten-Free Easter Desserts
Spring is upon us and it's time to bust out all of those amazing gluten-free dessert recipes for your Easter celebrations! So, there are many reasons why someone would want to go gluten-free. But just because you have to change our diet doesn't mean that you can't enjoy delicious desserts and sweet treats. Also, if you're like me, you love when spring comes around and you get to use all of the fresh fruits and veggies in your baking recipes! I put together a collection of the best 25 gluten-free Easter desserts so that you can enjoy them with your family and friends for the holiday.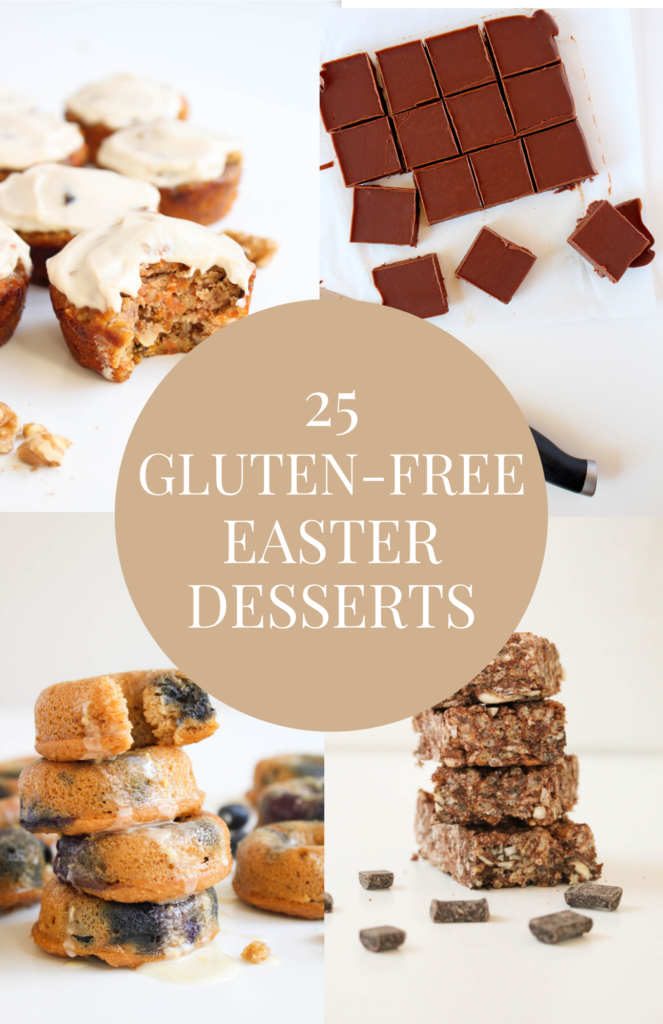 25 Gluten-Free Easter Desserts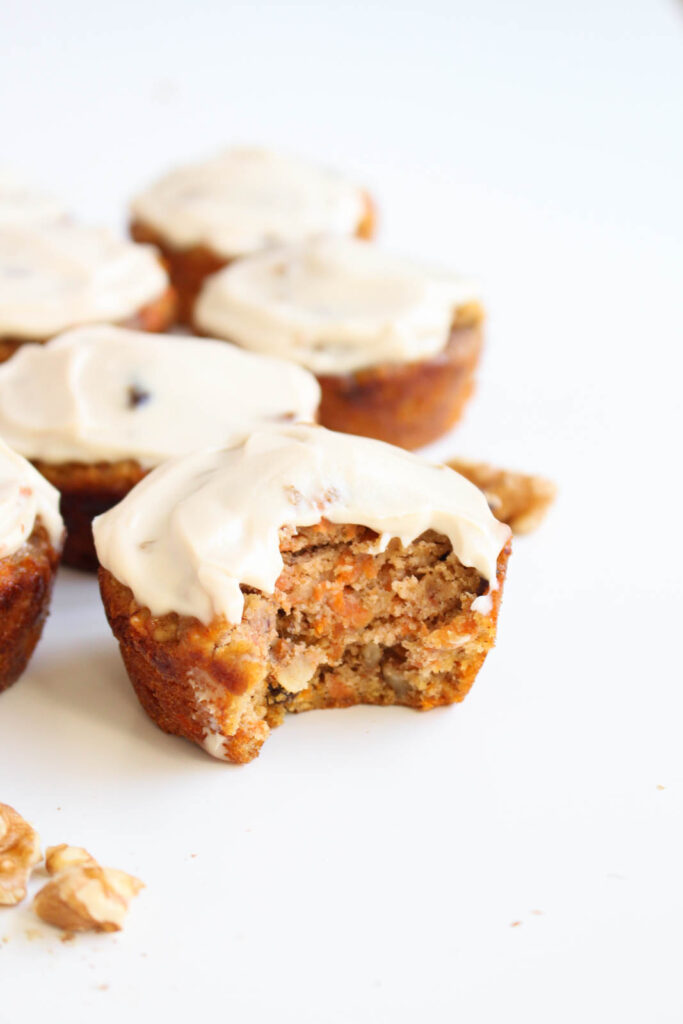 Grain-Free Carrot Cake Cupcakes are packed with carrots, walnuts, raisins, and warm spices. So, these deliciously moist cupcakes are naturally sweetened with maple syrup, and you would never know they are completely grain-free. Also, top them with a creamy dairy-free cream cheese frosting for a healthy treat!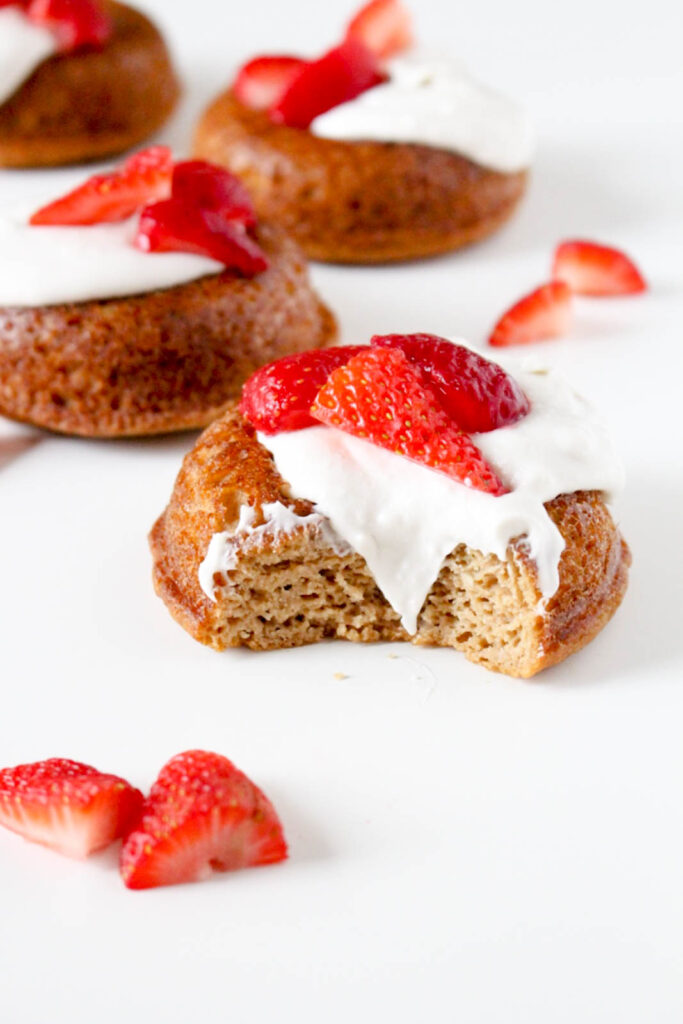 These grain-free donuts are made with almond and coconut flour, and taste like traditional shortcake! Then, top them with homemade coconut whipped cream and juicy strawberries.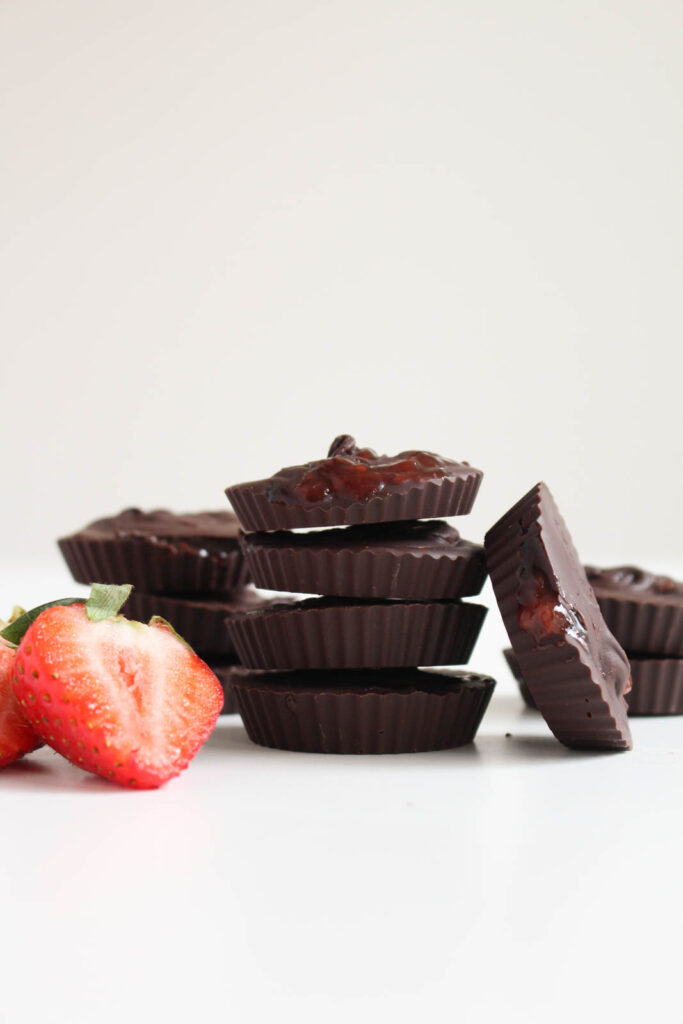 These Strawberry Filled Chocolate Cups are a simple and dairy-free treat. Made with only 2 ingredients, everyone will love this decadent treat that is easy to make and require's no baking! Also, you can even get creative and fill them with peanut butter, marshmallows, or almonds.
These Gluten-Free Sugar Cookies are soft and fluffy, just like the traditional ones from your childhood! This delicious, easy gluten-free sugar cookie recipe is easily dairy-free and perfect to make during the holiday season. So, you can even use the cute little cutouts and decorate with a simple frosting.
This grain-free banana bread is light, moist, and bursting with chocolate and coconut flavor! Also, it only requires minimal ingredients, and is a huge hit every time I make it for friends and family.
This Raw Vegan Banana Pudding is a quick and healthy dessert that only requires a few simple ingredients! So, it has fresh bananas, cashews for added creaminess, and is naturally sweetened with maple syrup.
These light and fluffy Gluten-Free Lemon Poppy Seed Muffins are the perfect morning treat. They are healthy, flavorful, bright and refreshing! Only requiring a few simple ingredients makes them so quick and easy to make, and they even make your whole house smell like springtime!
This raw raspberry tart is the perfect dessert if you are looking for something refreshing and that doesn't require baking. It is tart, sweet, light, and no-bake! The crust is made of dates and cashews, and all you need for the filling is raspberries, honey, and chia seeds.
[Grain-Free] Blueberry Donuts & Sweet Lemon Glaze are a perfect gluten-free brunch addition! Slightly sweet, bursting with blueberry flavor, then finished with a delicious lemon glaze.
These Grain-Free Cranberry Lemon Cookies are the perfect mix of sweet and tangy! They are soft and chewy from the almond flour, and naturally sweetened with maple syrup.
These [Grain-Free] Snickerdoodle Blondies have hints of warm cinnamon and sugar in every bite. They are gluten and dairy-free, and made with a secret ingredient! This will be your new go-to healthy snickerdoodle blondie recipe!
This super creamy ice cream is made with a coconut milk base and is naturally sweetened with coconut sugar. Then the cookie dough is made with only FOUR ingredients! -> almond flour, peanut butter, maple syrup, and chocolate chips. You will find huge chunks of edible cookie dough throughout!
Your favorite Girl Scout cookie from childhood is made into an easy grain-free cookie bar! The bottom is the almond cookie layer, then on top of that a date caramel with coconut flakes, and chocolate drizzled on top!
The easiest four ingredient freezer fudge! All you need is almond butter, coconut oil, your favorite dark chocolate bar, and pure maple syrup. It is super creamy, has bold chocolate flavor, and super delicious.
Grain-Free Blueberry Orange Scones are a perfect gluten-free brunch treat! They are flaky on the outside, tender on the inside, and studded with blueberries and orange zest.
This easy raw peach tart has three layers of deliciousness. The raw crust is made of dates, almonds, walnuts, and coconut oil. Then you have a coconut cream layer that is sweetened with pure maple syrup, and topped with the juiciest peaches you can find.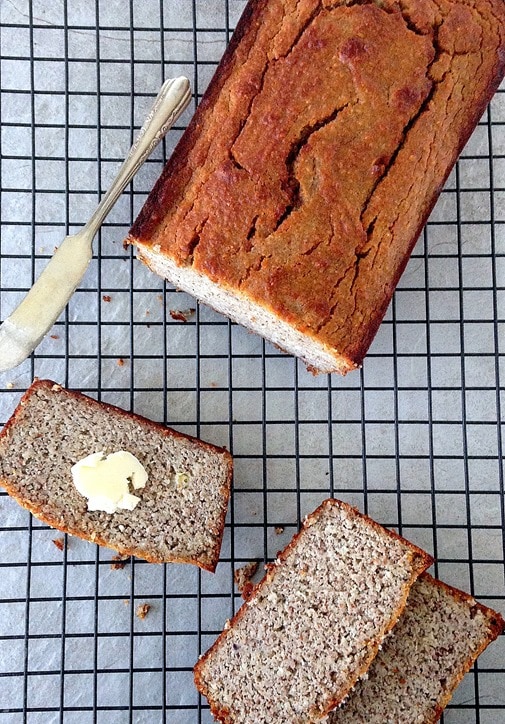 A simple banana bread that is packed with cinnamon, and is made with an almond and coconut flour combo. It is dairy-free, grain-free, moist, and delicious!
This raw vegan chocolate mousse pie is so nostalgic! It tastes like a traditional mousse pie, but is completely raw and vegan. The crust is made of dates, cacao powder, walnuts, and shredded coconut. The creamy mousse filling is made with silken tofu and sweetened with maple syrup, and then topped with a delicious homemade coconut whipped cream.
This is a salty & sweet lover's dream! I used grain-free pretzels in this recipe, but feel free to use your favorite kind of pretzel. The bottom layer of these bars is made of peanut butter, maple syrup, almond flour, and pretzels. Then topped with melted chocolate and more pretzel pieces.
These [Grain-Free] Almond Butter Chocolate Chunk Cookies are soft, chewy, and only require a few ingredients! So, they are gluten-free, dairy-free, and bursting with melty chocolate.
Rice Krispies are one of the easiest desserts to throw together! All you need is puffed rice cereal and all of the usual rocky road ingredients – marshmallows, slivered almonds, and chocolate chips!
A delicious gluten-free Peach Blueberry Crisp with juicy peaches, blueberries, and a crisp topping made with oats and almond flour. Also, the perfect simple dessert!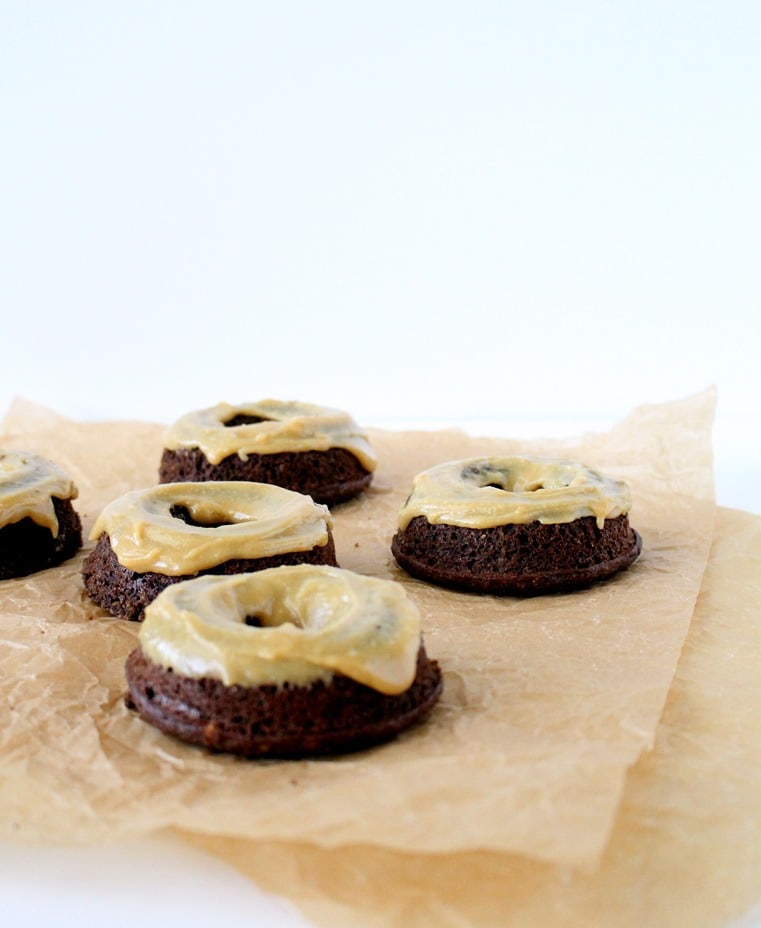 So, these grain-free donuts taste just like rich chocolate cake, and they are topped with a sweet and creamy peanut butter maple glaze.
These almond butter oatmeal chocolate chip cookies are soft, chewy, and don't contain any flour. Also, they are made with creamy almond butter, whole gluten-free oats, coconut sugar, and chocolate chunks.
---
FOLLOW ALONG! Subscribe to my newsletter and follow along on Facebook, Instagram, and Pinterest for my latest recipes!