Almond Butter Oatmeal Chocolate Chip Cookies
I think I've officially created my favorite cookie of all time. OF ALL TIME, PEOPLE.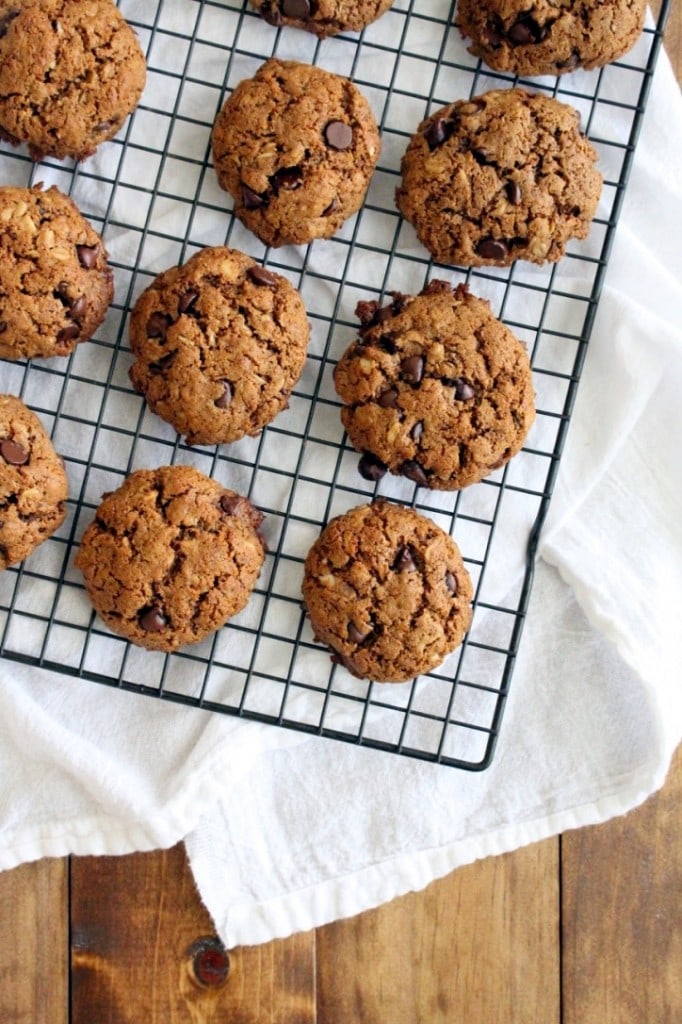 They are soft, chewy, sweet, oh-so-perfect, and don't contain any processed sugars or flours. VICTORY. I seriously couldn't stop eating these when I made them. Oh and can I make a confession, I originally only made these cookies so that I could put something in my super cute little glass dome that I had thrifted the day before. And I'm so glad I did because it turned out to be such a happy accident!
These are healthier than their traditional counterparts, but definitely don't sacrifice flavor. You will actually FEEL good after eating them because you won't have to deal with a sugar spike.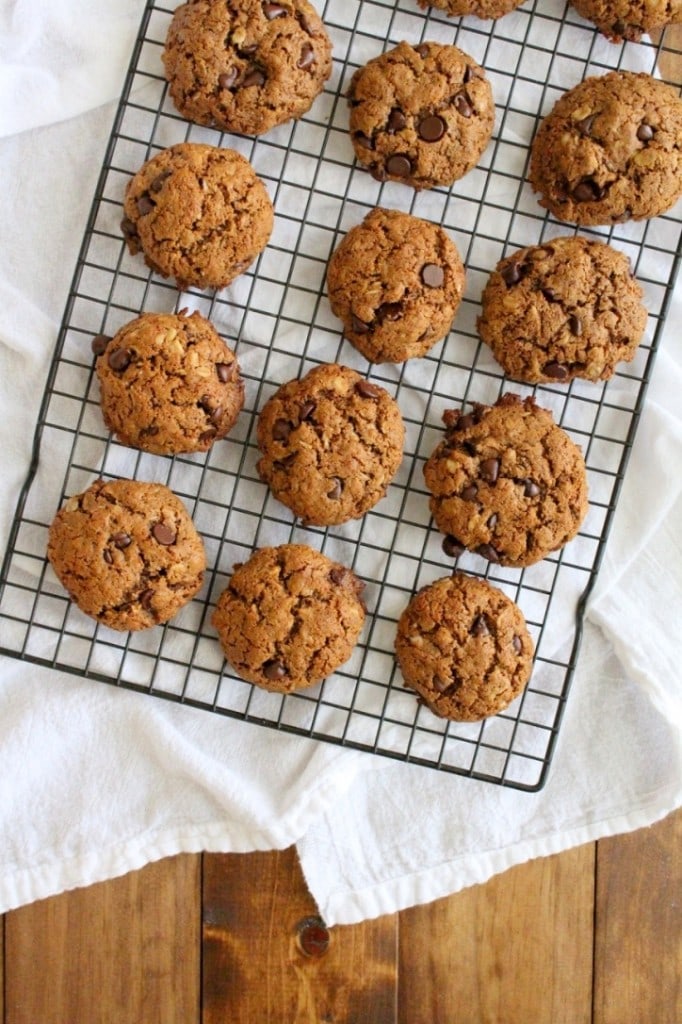 They are made with creamy almond butter, whole gluten-free oats, a tiny bit of coconut sugar and dark chocolate chips. (Read: HEALTH FOOD.) I mean, they contain oats, so that means you can eat them for breakfast, right?! I thought so. I'm sure you can relate to my girl math.
Ya'll, make these for your friends and let them call you an oatmeal cookie genius. I'm totally not kidding, these will impress. And when you do make them, take a pretty picture, tag me on Instagram and hashtag #thewheatlesskitchen. I love seeing your creations!
Almond Butter Oatmeal Chocolate Chip Cookies
Ingredients
2/3 cup gluten-free whole oats
1/4 cup coconut sugar (or organic cane sugar)
1 tsp baking soda
1 cup creamy almond butter
2 eggs
2 tsp vanilla extract
1/2 cup Enjoy Life dark chocolate chips
Instructions
Preheat the oven to 350 degrees.
In a large mixing bowl, combine the almond butter, eggs, coconut sugar, baking soda, vanilla and whisk until combined.
Add the oats and chocolate chips and stir with a wooden spoon or spatula to combine. The mixture will be thick.
Drop about 2 tbsp of the mixture onto a lined baking sheet. Make sure they are about 2 inches apart because they will spread a little bit. Use your fingers to pat them down lightly to flatten them. You don't have to flatten them all the way, they will spread a bit on their own.
Bake 9-11 minutes, the outer edges will be slightly brown and the center will be a bit soft. They will keep cooking a little bit after you take them out so you want the center to be soft.
Let cool on a wire rack and serve!
https://www.thewheatlesskitchen.com/almond-butter-oatmeal-chocolate-chip-cookies/