TWK is on Style Me Pretty!
I. AM. FREAKING. OUT. And I think I might faint.
The Wheatless Kitchen is on Style Me Pretty Living! The article was published on their site on Wednesday, and I couldn't be more honored and excited to be featured.
You can find the post here ——> Healthy + Whole Brunch
My friend, Josh, and I did a super fun editorial style brunch photoshoot a few months ago and I had the best time. The idea really just started with me asking Josh if he would mind taking a few headshots to use for the new blog design. And of course when you put two creative minds together, that little idea will turn into something much bigger. And it did.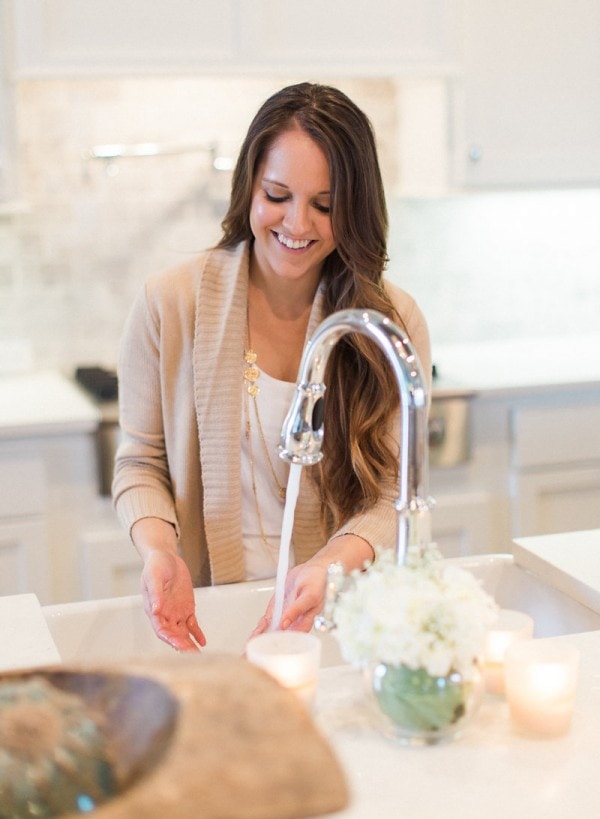 We went all out and found the most AH-MAZING white kitchen to shoot in (shout out to Katie and James!), and did a full brunch spread. We used all of my recipes for the menu, and kept it simple, healthy and obviously gluten-free. I never could have imagined this photoshoot turning out as amazing as it did. Joshua did such an incredible job, and I can't wait to work with him again.
If you are ever hosting a healthy, gluten-free brunch and have no idea what to do for the menu, I've got you covered. Here is the menu we used for our Healthy + Whole Brunch ——>
Baked Eggs with Kale, Cherry Tomatoes + Zucchini Noodles
Chocolate Banana Protein Muffins
Blueberry Almond Oatmeal Parfait
Gluten-Free Almond Breakfast Cake
Gluten-Free Sandwich Bread
Cinnamon Oat Pancakes