These paleo herb dinner rolls have been a huge hit in my house!
For roughly the last month and a half, my husband and a friend of his have been doing a cleanse of sorts. Now, it is not one of those hardcore juice cleanses. My husband would never survive on one of those, he loves food way too much. I'm not even sure if I should actually call it a cleanse, but a food challenge. It is pretty similar to the Paleo lifestyle, or even the Whole 30 challenge. They have cut out all grains, dairy, sugar, processed foods, and starchy carbs from their diet. Kenny and I both needed to cut down on our sugar consumption anyway, so I half-heartedly decided to join them in this endeavor.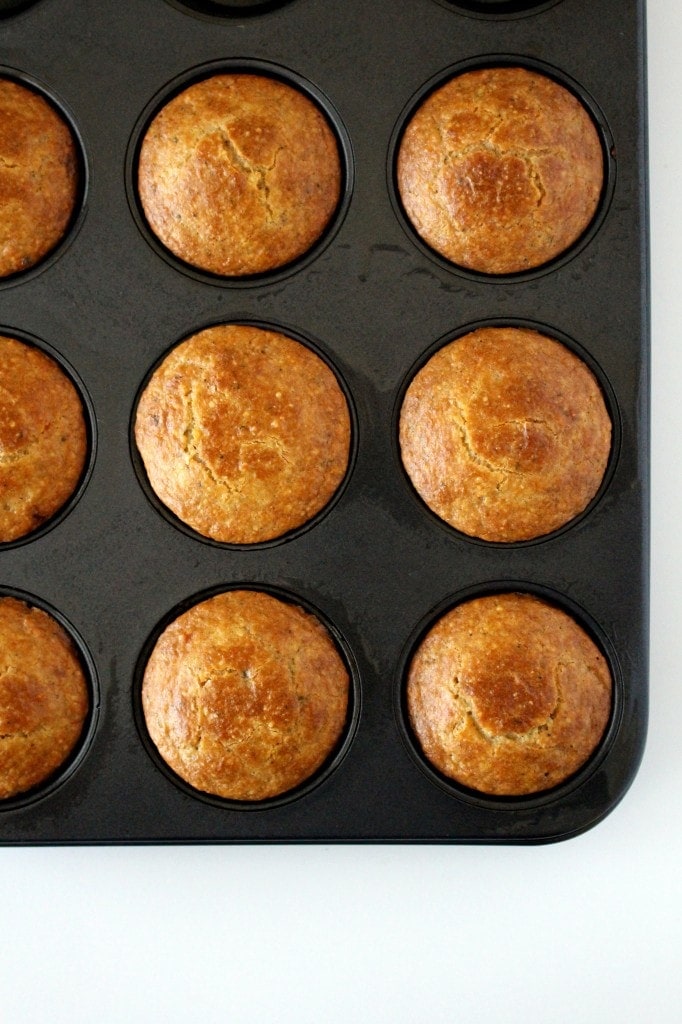 Since I already don't eat gluten or dairy, it really hasn't been too hard. I haven't had too many cravings for chocolate. Well, who am I kidding, I always crave chocolate. I have to admit though, I have eaten rice once or twice when I've gone out to eat. And we both have been more lenient about consuming honey. Whatever, call the food police.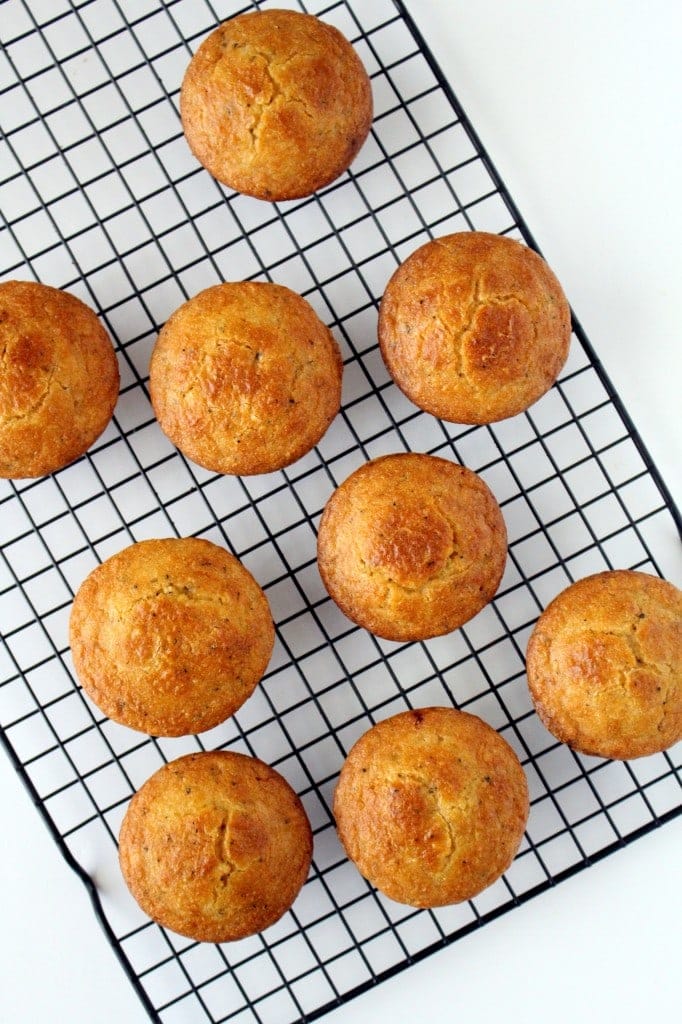 Back to the dinner rolls. I made this recipe for the first time on Easter Sunday, when my husband so generously invited several co-workers over for an "Easter feast" without running it by me first. He knew I would be fine with it because because I love to cook for people. But feeding 5 grown men that can eat their weight in turkey is no simple task. The entire meal was gluten and dairy free, and this little roll/muffin/bread concoction was included. The very first time I made them, I followed this recipe exactly. They were really good, and everyone loved them, but I think I realized that I'm not a huge rosemary fan. So I wanted to play around with the recipe a little and maybe use a different herb in the mixture.
I'm pretty sure I've made about 6 batches so far in the month of April. The husband is a machine and can go through these babies so quickly. Each time I've tweaked the recipe a little, and I think I figured out the perfect ratio!
These paleo dinner rolls are soft and slightly dense, with a little bit of sage for that savory flavor. They are perfect by themselves, but I love spreading a little vegan butter and honey on them.
You can pair them with pretty much anything, but they go perfectly with ALL of these chicken dinners, and of course any type of chili (like this one and this one.)
Paleo Herb Dinner Rolls
Ingredients
1.5

cups

almond flour

2

tbsp

coconut flour

1

tsp

dried sage

1/4

tsp

salt

1

tsp

baking soda

2

eggs

1

tbsp

honey

1

tbsp

apple cider vinegar

1/4

cup

melted coconut oil

1/2

cup

unsweetened almond milk

(or any unsweetened non-dairy milk)
Instructions
Preheat the oven to 350 degrees. In a large bowl, combine almond flour, coconut flour, sage, salt, and baking soda. Whisk to combine.

In a smaller bowl, combine the honey, vinegar, coconut oil, and eggs. Whisk to combine, then pour wet ingredients into dry ingredients and whisk until you have a smooth batter.

Spray a muffin tin with non-stick cooking spray, and then spoon the batter into the muffin tin, filling 3/4 of the way up.

Bake for 12-15 minutes, until lightly golden on top. After you remove them from the oven, let them cool for 5 minutes before removing them from the pan.