Dairy-Free Salted Caramel Coffee Creamer
You only need a few simple ingredients to make your very own Dairy-Free Salted Caramel Coffee Creamer! It is perfect in hot or cold lattes, and much healthier than the coffee creamers you get at coffee shops.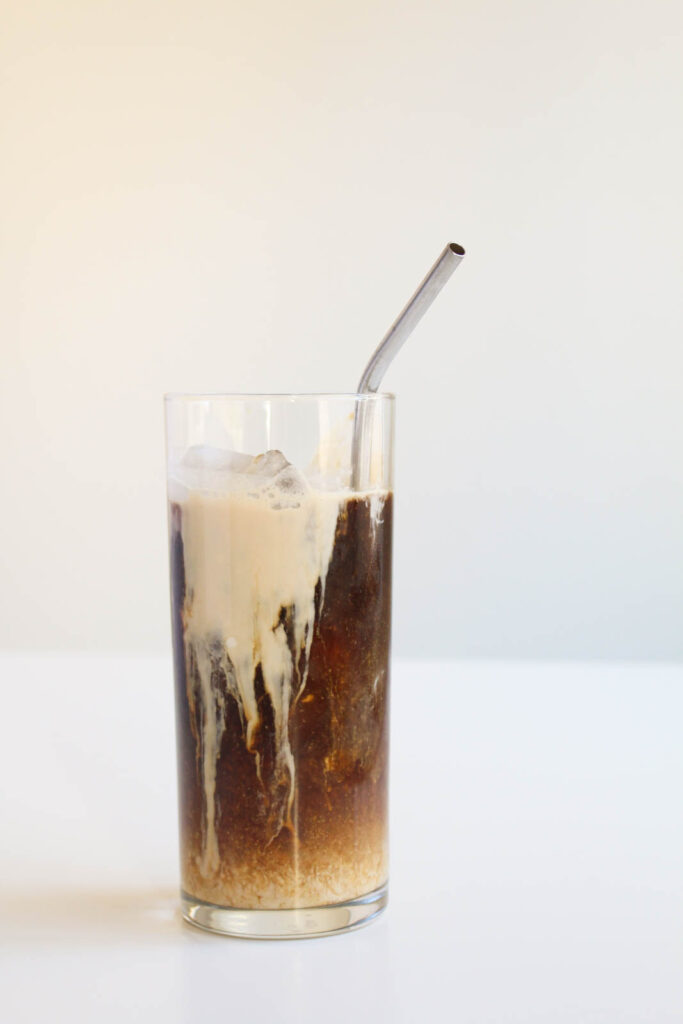 It really is way easier than you think to make your own homemade coffee creamer. You could keep it extra simple and just flavor some coconut milk with vanilla and maple, but I decided to take it up a notch today and went with a salted caramel flavor. Because we all know that salted caramel in ANYTHING is amazing.
This homemade coffee creamer makes your coffee taste like a fancy coffee shop drink that you paid at least $6 for. I'd say that is a huge win considering how easy it is to make it yourself.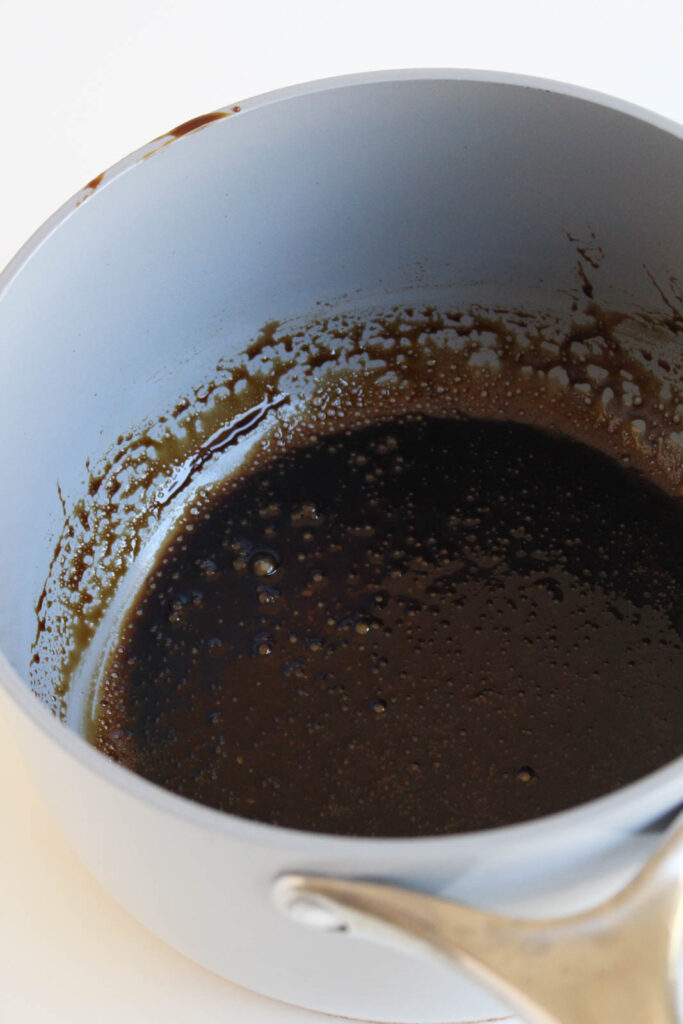 I actually got the inspiration for this recipe from an iced latte that I get at a local coffee shop here in AZ. They use espresso, dairy free creamer, honey, and sea salt, and then shake it up and pour it over ice. It is heavenly, and kind of gives off the salted caramel vibes. So I thought it would be fun to come up with something similar to those flavors.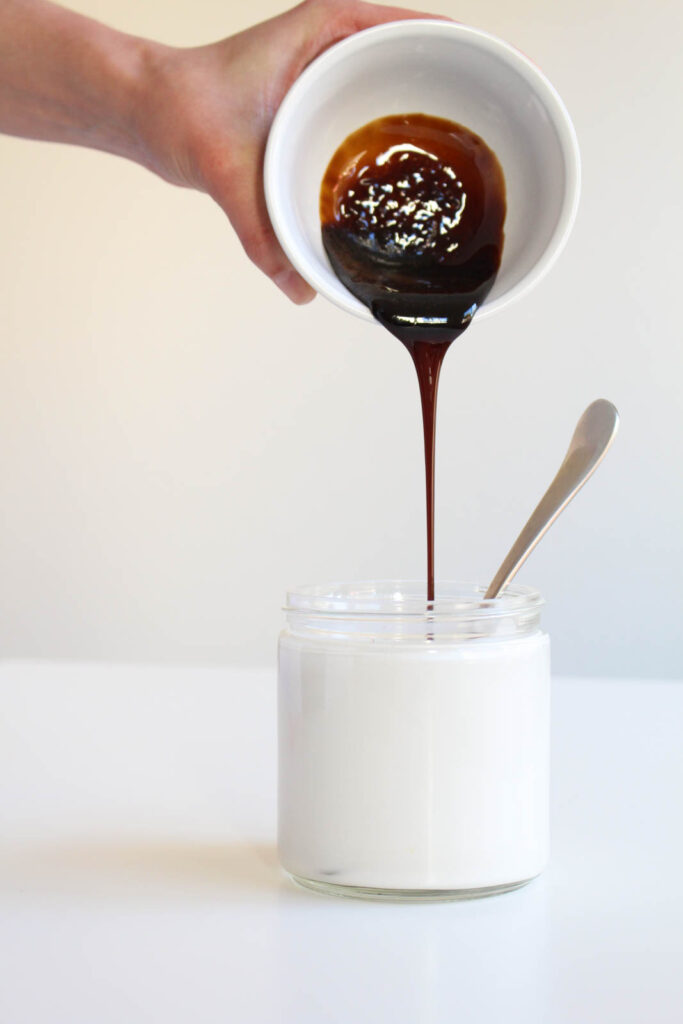 Ingredients for Salted Caramel Coffee Creamer ->
FULL-FAT COCONUT MILK – this makes it extra thick and creamy, full-fat is pretty essential here.
COCONUT SUGAR – I love to use coconut sugar for this because it is unrefined, and gives the caramel a really nice flavor and darker color.
VANILLA EXTRACT – vanilla just elevates the flavors of the caramel.
SEA SALT – you can't have salted caramel without the salt! You can use sea salt or maldon flaky salt. My favorite is Redmond's salt.
How to Make Salted Caramel Coffee Creamer
You really only have two steps here. Make the caramel, then pour it into the coconut milk and SHAKE IT UP. That's it!
You will combine the coconut sugar with water, vanilla extract, and sea salt in a saucepan, then let it come to a boil to thicken up. Then all there is to do is add it to the coconut milk. And you have yourself some coffee creamer!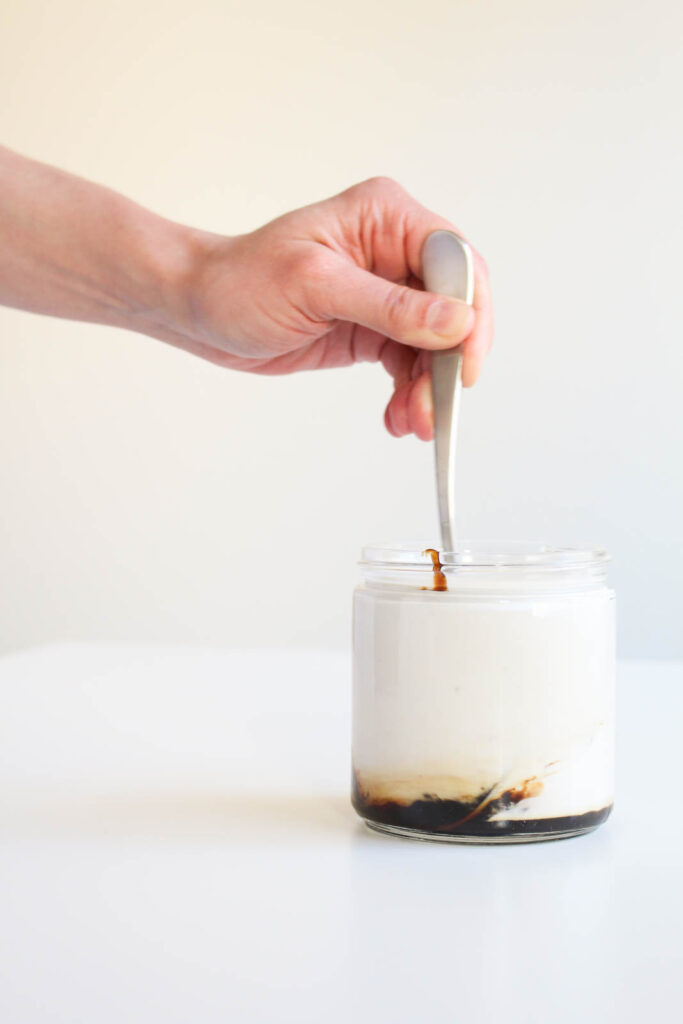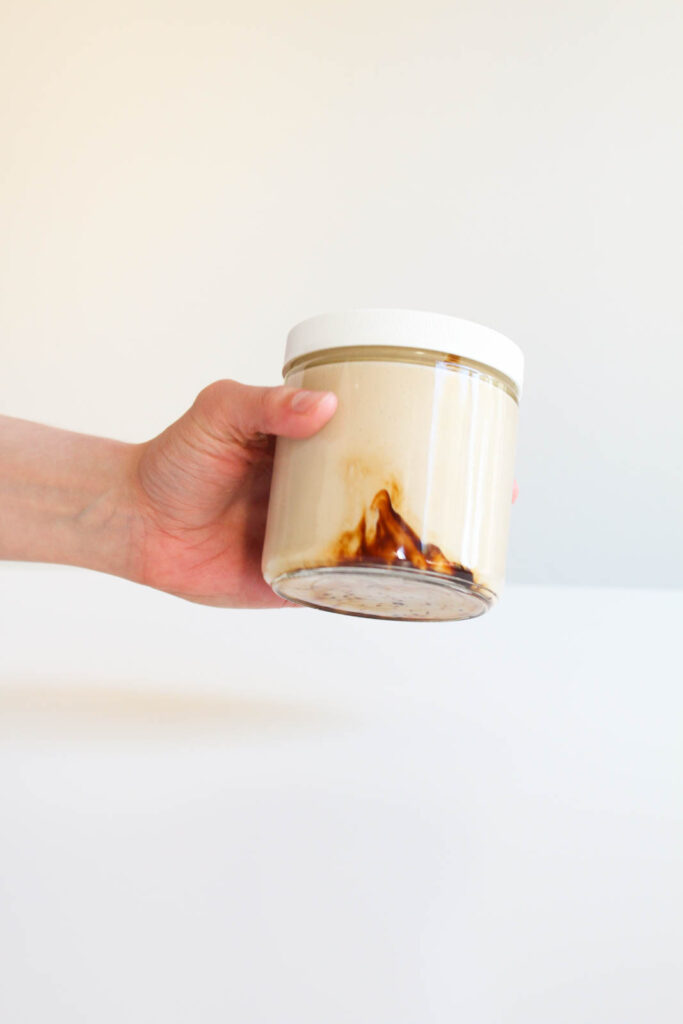 You are going to love this creamer so much that you may never use store-bought again! It is perfect in hot or iced coffee drinks, and is a great way to save a few bucks while pretending you're at a coffee shop.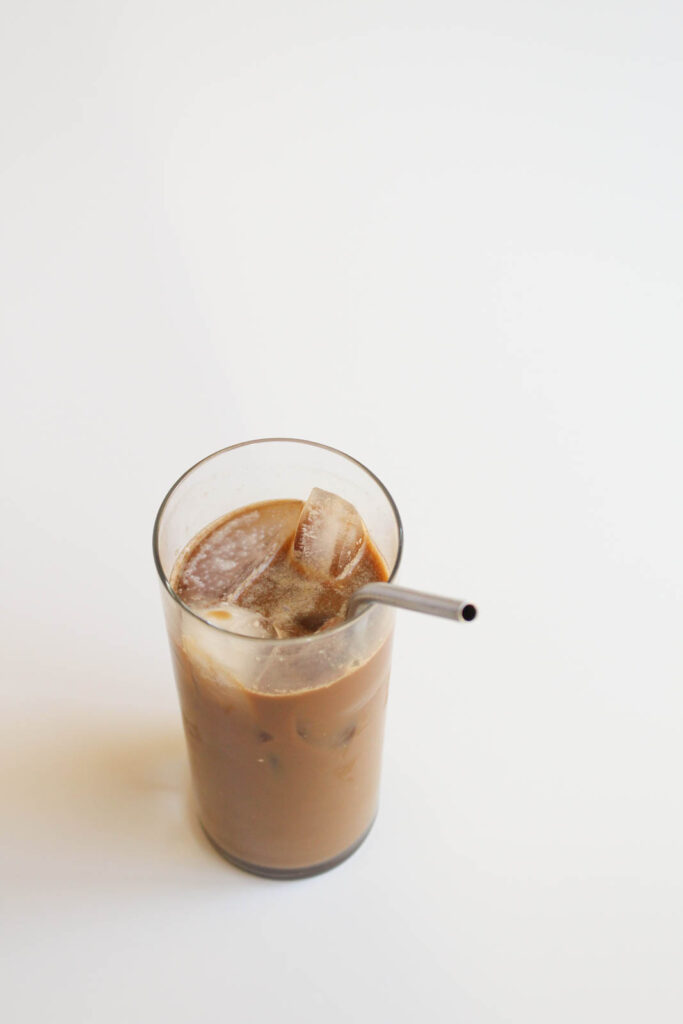 Looking for more coffee drink ideas?
FOLLOW ALONG! Subscribe to my newsletter and follow along on Facebook, Instagram, and Pinterest for my latest recipes!
Dairy-Free Salted Caramel Coffee Creamer
Ingredients
1

(15oz)

can full-fat coconut milk
Salted Caramel Sauce
¼

cup

coconut sugar

2

tbsp

water

1

tsp

vanilla extract

½

tsp

sea salt
Instructions
To make the caramel sauce, combine the coconut sugar and water in a small saucepan over medium heat. Stir occasionally and let it come to a simmer, this should take 5-10 minutes.

Then, once its come to a light boil, add the vanilla extract and salt. Let it simmer for about 2-3 minutes, stirring frequently so it doesn't burn on the bottom.

After it has thickened up a bit, take it off the heat and transfer it to a small bowl. Let it cool for about 5 minutes, and it will thicken up even more.

Pour the can of coconut milk into a jar with a tight fitting lid, then pour in the caramel sauce. Give it a good shake to combine, then store it in the fridge for up to 2 weeks.