Strawberry Basil Smoothie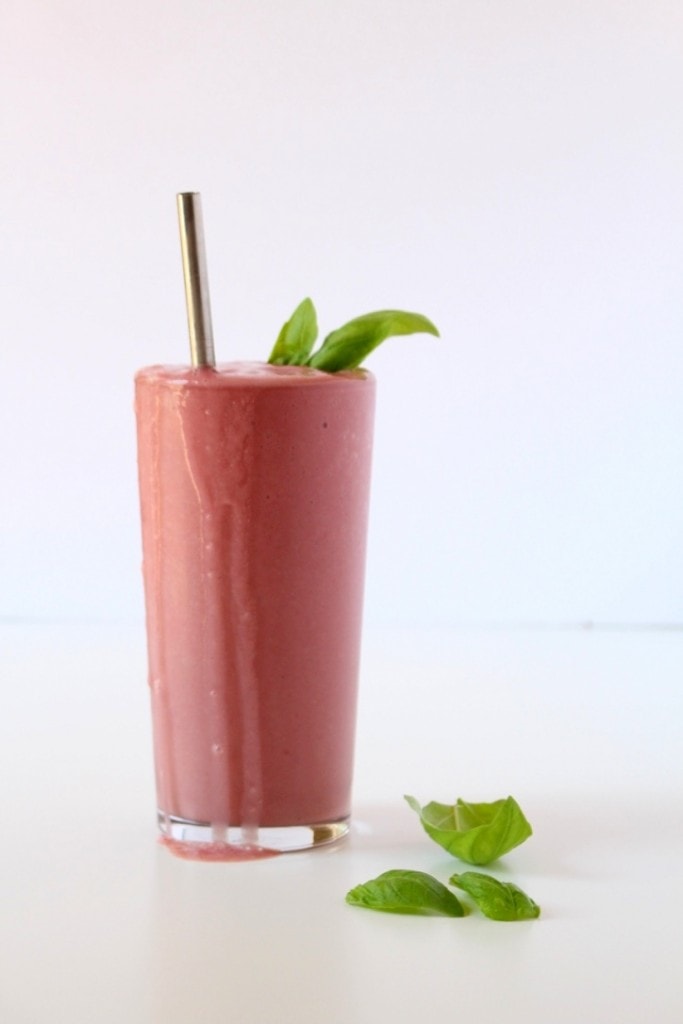 'Tis the season for ALL the berries. And ALL the herbs. So why not combine them in a sweet, thick, delicious smoothie?!
I think this is one of my favorite smoothies to date, and has been on repeat all summer long. Strawberries are SO dang good right now, so I'm consuming them in mass quantities while I can, and I suggest you take advantage of berry season too!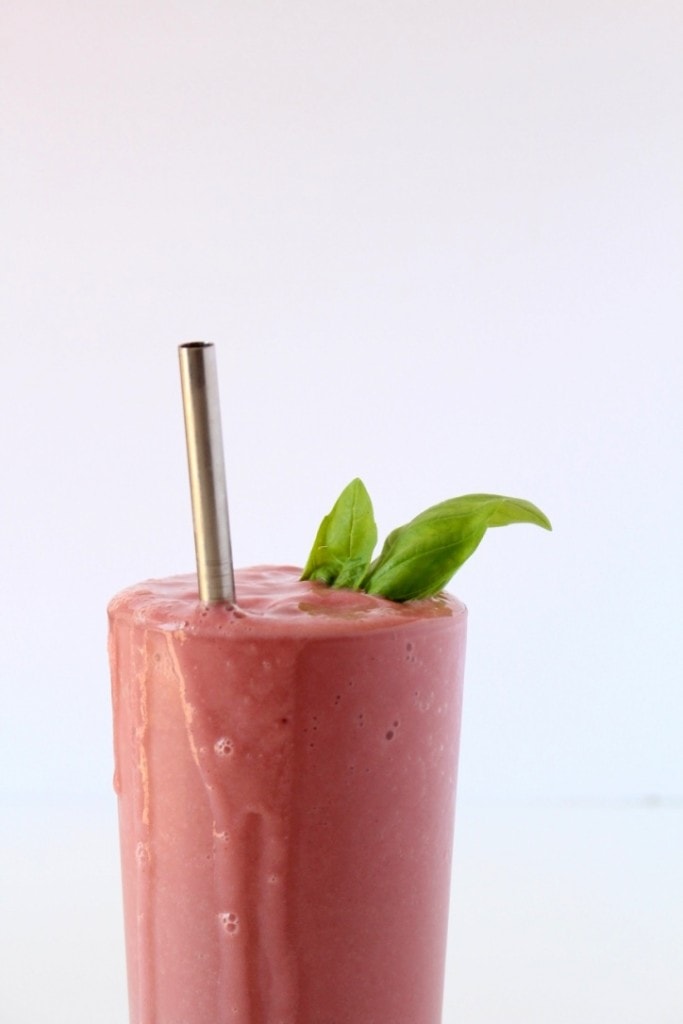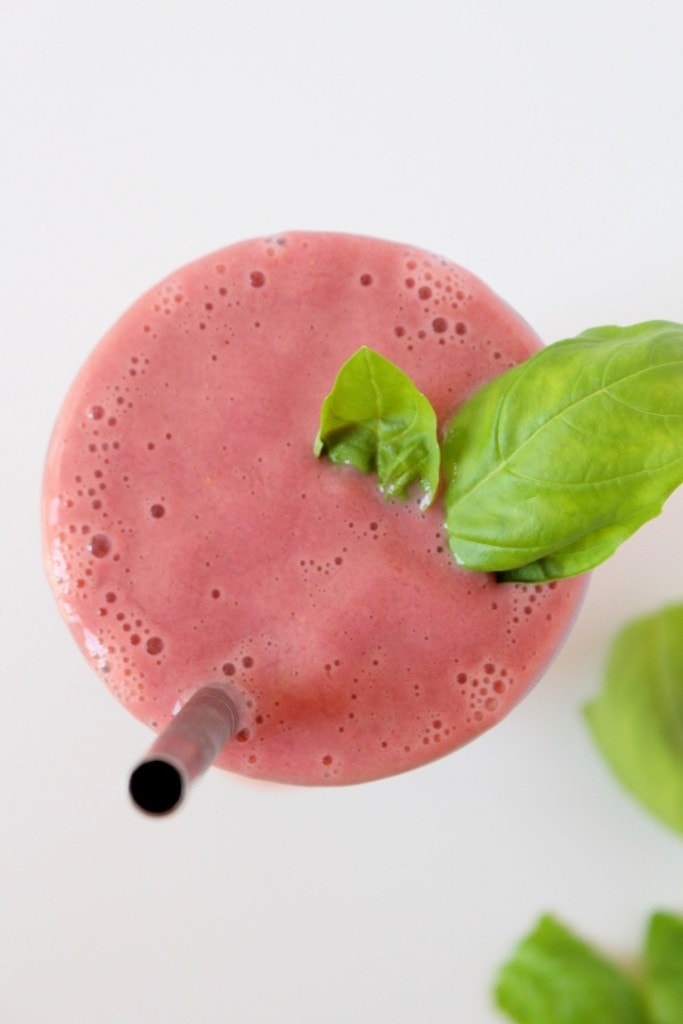 Everyone has had strawberry smoothies before, and they are pretty much always a hit with almost everyone's taste buds. But have you ever added basil to your smoothies? You should, you will love it. Basil goes so well with pretty much any fruit, but I especially love it combined with strawberries. It adds a really refreshing element to an otherwise average smoothie. Not to mention all of the vitamin K you are getting from it!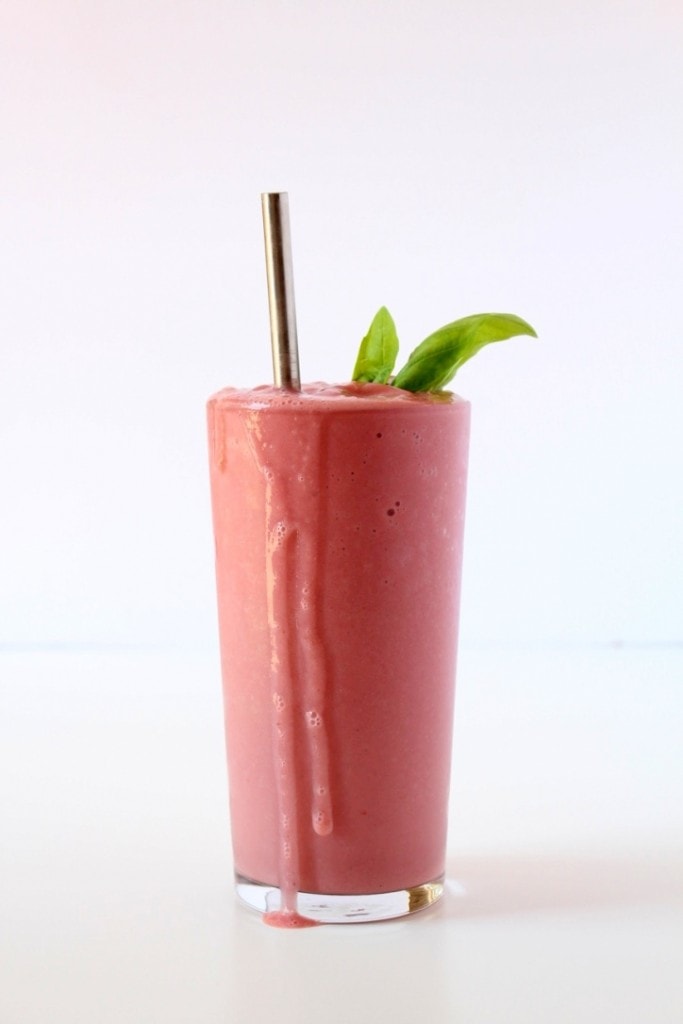 This recipe is so simple, only requires a few ingredients, and is insanely delicious in my opinion. It has been my favorite breakfast or post-workout snack on these hot summer days.
Strawberry Basil Smoothie
Ingredients
1 1/2 cups frozen strawberries
1/4 cup fresh basil leaves
1 tsp maca powder
1 scoop vanilla protein powder (optional, I used Vega)
1 cup unsweetened almond milk
handful of ice
Instructions
Add the liquid, protein powder, and maca to the blender first. Next add the basil leaves and strawberries, followed by the ice on top. Blend on high until smooth and creamy.
https://www.thewheatlesskitchen.com/strawberry-basil-smoothie/