Gluten-Free Travel -> New York City
We had so much fun on our New York vacay last week! If you have never been to NYC, I highly recommend at least going once. It was crazy, a little overwhelming, but lots of fun. It's definitely different than the way of life here in Texas, the hustle and bustle of the city took a minute to get used to, but we did so many fun things and just embraced the chaos.
Kenny went up a day before I did for a conference that he was attending, so by the time I got there, I had an entire day to explore the city all by myself, which was way more fun that I though it would be. I went down to the West Village, had breakfast at Juice Generation, and just walked around all of the adorable streets with the prettiest buildings. I stopped at a super hip coffee called Coffee Foundry and sipped on the BEST soy latte while I got some blogging done.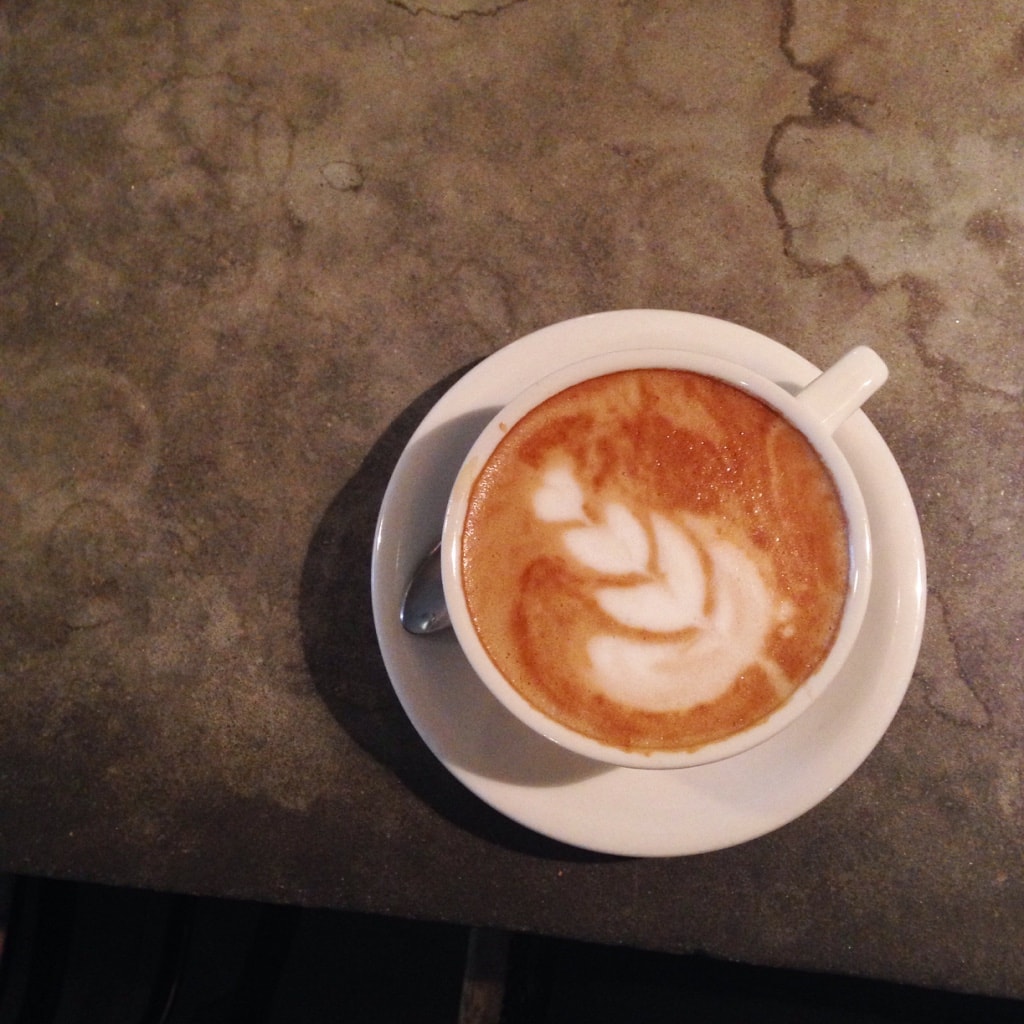 We of course did all of the traditional touristy things like going to Central Park, Grand Central Station, the 9/11 Memorial, the Statue of Liberty and the High Line. I think we walked more in those four days than we ever had in our lives. We made our way throughout most of Manhattan, either by foot or by car. Oh, and who the heck knew how expensive cab rides were?!?! Not me, that's for sure. We ended up spending a pretty penny just on taxis alone. Oy.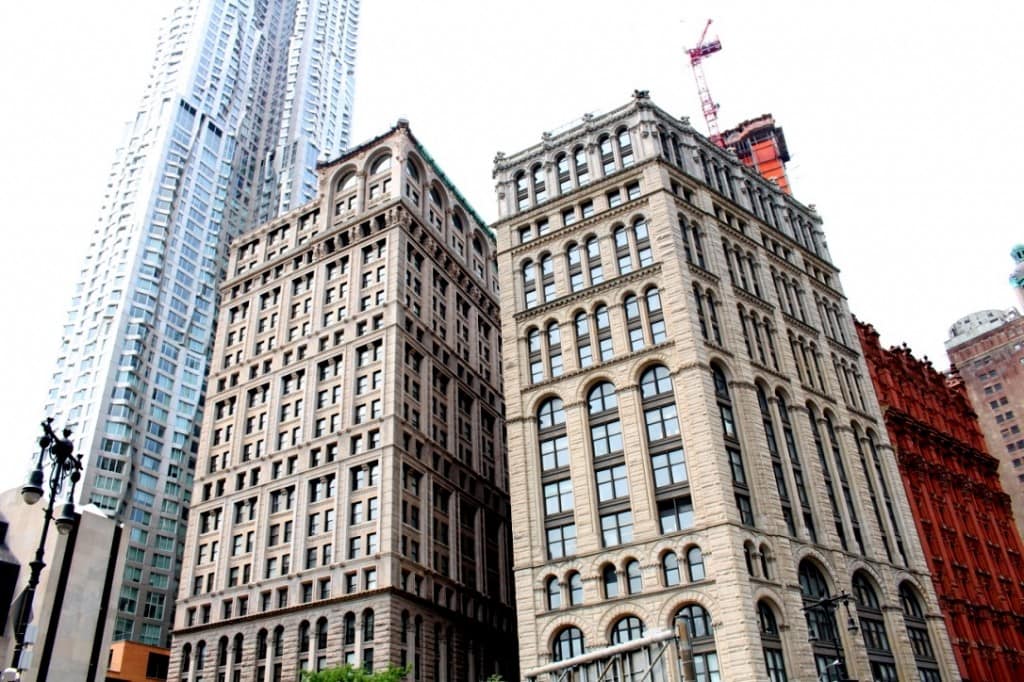 And OF COURSE we ate lots of amazing food. I was very impressed with how many 100% gluten-free restaurants and bakeries NYC had. They were all amazing, and we definitely ate WAY too many baked goods from all of the amazing bakeries. We were in gluten-free Heaven, and we enjoyed every sugar filled bite. Get ready for an obnoxious amount of pictures, both food and fun –>
Babycakes NYC -> This place was SO cute, especially the employees outfits. We got a savory scone and a few different flavors of donuts, and they were all delicious. We ended up eating waaaaay too many donuts at that place.
The Little Beet -> The crazy plant lady in me came out in this place, I was completely in love with this wall. Give me all the plants! We also loved the food, so simple and delicious. Everything was gluten-free, and I love the 'healthy fast food' vibe they had. I got the teriyaki chicken with slaw and brown rice, and Kenny got the salmon, sweet potato and roasted veggies.
Risotteria -> Ohhhhh my gosh, we loved Risotteria. 100% gluten-free Italian, and it could not have been any more delicious. We got a pizza with mushrooms and goat cheese, and a saffron and shrimp risotto to share. We devoured every bite, including multiple servings of the amazing breadsticks that they serve. (Excuse the horrible picture of the food, it was dark)
Jennifer's Way Bakery -> I had been wanting to go to Jennifer's Way for a while now. I was a big fan of Jennifer Esposito's book, and the bakery did not disappoint. We had a carrot cake cupcake, a chocolate hazelnut thumbprint cookie, and a chocolate chip mini bundt cake. The bakery was tiny and adorable, and the baked goods did not disappoint.
Hu Kitchen -> I love the way Hu Kitchen was set up, you basically ordered your food through the class counters, they made it right there, and you took your cafeteria tray and could go upstairs to eat. It almost felt like a market/restaurant. We got a root vegetable mash with slow cooked chicken and mushrooms.
LYFE Kitchen -> I'm not going to lie, I wasn't impressed with the service at this place at all. The gluten-free flatbread pizza that I got was good, but I got sick. This was the only time on our trip that I got sick and I believe it was absolutely because of the people that were working there. They didn't take the greatest care when it came to cross contamination, and Kenny and I had a weird feeling about it from the start. We should have known better and just left and found somewhere else to eat, but I had read online that they had a gluten-free menu and some good reviews, so I chanced it. Bad idea, the employees just didn't seem to care as much as I would have liked them to. Other than that, the food was good, just not worth the way I felt afterward.
Pip's Place -> We chatted with the sweet owner when we were there, which made this place even more special. She opened the bakery for her daughter who has celiac disease, and they will actually be closing soon. We were so sad to hear it, but glad we got to experience it before they closed. We actually went back for a second time because we loved it so much. My favorite thing was the apple muffin, OMG, so dang good. I could have eaten like 27 of those things.
By the Way Bakery -> We loved this place just as much as all of the other gluten-free bakeries we went to. Their apricot cranberry muffin was THE best. And the two sweet girls behind that counter made it even better.
We headed over to the Chelsea Market, which is SO awesome, and walked around for a while before we grabbed lunch at Freidman's Lunch. We both got one of their sandwiches, and both were delicious. They really take an allergy into account when you emphasize it, and the girl that took our order was very helpful.
We walked up to the High Line to have a little picnic, and it was definitely packed with tons of people, but we loved the view.
Wicked was by far my favorite thing that we did on the trip! The Wizard of Oz was my favorite movie as a kid, so I have dreamed of seeing this for years. It was way beyond any my expectations, and I think I could watch it 100 more times. (excuse the terrible blurry picture below, it was dark but I didn't care)
We walked through the Greenmarket at Union Square and they had SO many vendors for produce, handmade goods, specialty foods and plants. It was a really great place for people watching.
We had so much fun on our trip, and we would love to go back some day! Thank you to everyone who gave us recommendations for what to do and where to eat!