Gluten-Free Travel (Miami & the Florida Keys)
We had so much fun on our spring break trip to Florida, it was the perfect amount of fun, adventure, and relaxation! We had specific things that we wanted to do and see, but we really just sort of went with the flow and didn't tie ourselves down to a strict schedule. It was so nice to get so much quality time with Kenny, neither one of brought our computers, so there was no working on this trip. Hallelujah!
We flew into Fort Lauderdale, and slowly made our way down to Miami Beach the next day. The beaches are SO beautiful here! The sand is white and soft, and the water is clear, and to top it all off, the weather was amazing all week! It was sunny, 80 degrees, and breezy every day. I could really get used to that.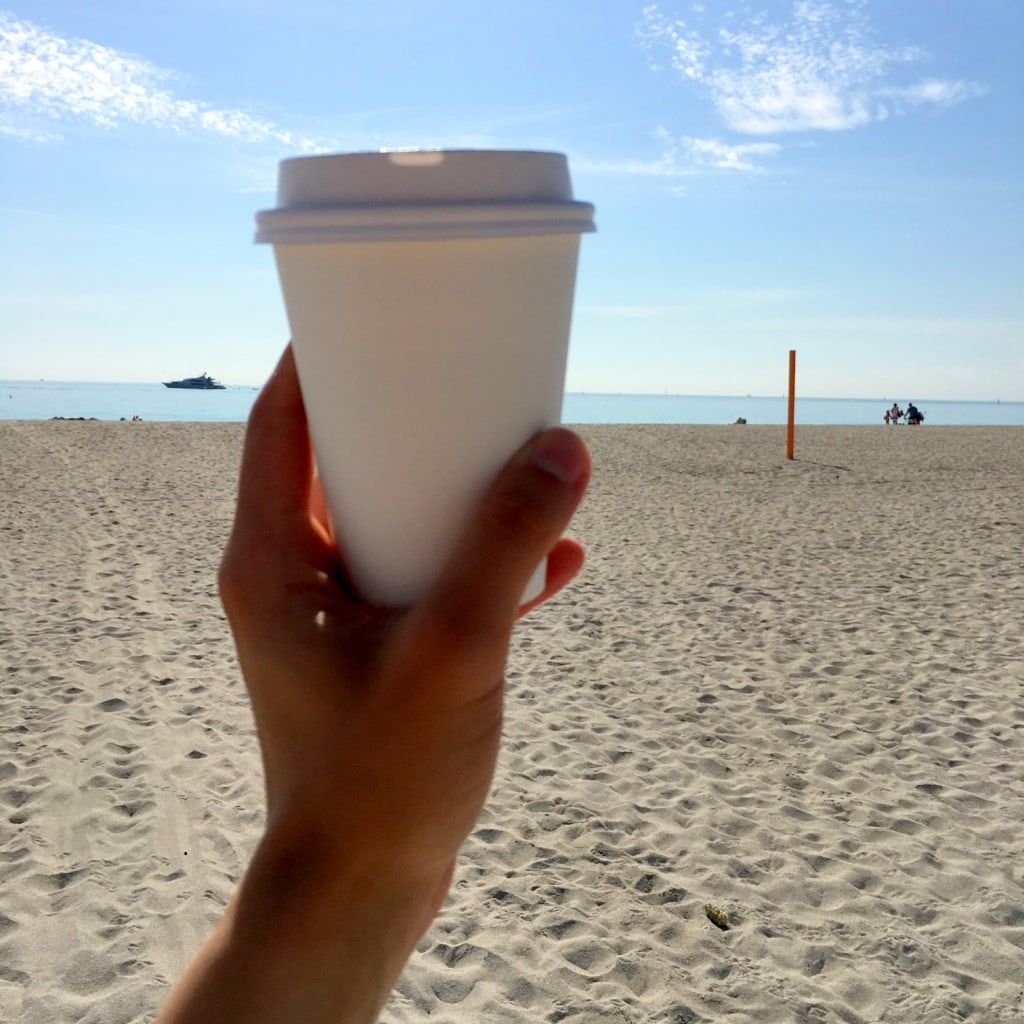 Miami Beach was a really cool area, there are so many adorable boutique hotels, coffee shops, and restaurants everywhere you look. And can we also talk about the people watching in Miami?! There so so many types of people walking around, and you will see just about everything you can imagine in Miami. I loved the diversity, and the entertainment that I got everyday from just people watching.
For one part of the trip, we took a little road trip and drove from Miami all the way through the Florida Keys, and ended up in Key West for a night. The Keys are absolutely beautiful, and it is so peaceful and laid back out there. We went down there to go on a fishing trip (Kenny has been dying to do that for so long), so we stopped in Big Pine Key, which is right before you get into Key West, to go fishing. We had the greatest fishing guide ever (thanks Danny!), and he took us sight fishing. I had never really known what sight fishing was until this trip, but it is perfect for people that don't really know anything about fishing. The guide stands at the top of the boat and when he sees a fish, he tells you where to cast it. Genius! We were fishing for barracudas, but Kenny and I both ended up catching a shark! What?! I know, crazy.
We ate so much great food, and I didn't get sick at all on this trip! That's always a victory. At every single place we ate at, we obviously told them about my allergy, and asked questions about cross contamination. We ate a lot of seafood, salads, and generally healthier dishes, so it wasn't as hard as it has been on previous trips. Everyone was very accommodating, and like I said, I never got sick, so we got lucky.
Pizza Fusion– a cute little pizza place in Fort Lauderdale that apparently, people drive from all over to come to if they want gluten-free pizza. I definitely believed that because this pizza was fantastic. The crust was thin and crispy, and was one of the best pizzas we have ever had. We got ours with mushrooms, pepperoni, and goat cheese. Their salads were also really good, and they even had a gluten free vegan brownie that was SO delicious.
DIRT, Eat Clean – We liked this place so much that we went there two days in a row for breakfast! This was my kind of restaurant, basically everything that I eat on a regular basis at home, so I obviously loved it. I got their acai bowl both days, and it was perfect. Kenny got the 'Clean Bowl', which was a bowl full of sweet potatoes, spinach, turkey bacon, egg whites, and salsa verde. We also got the gluten-free toast with almond butter and jam, as well as the avocado toast. Everything was delicious, and if I lived in Miami, I would spend way too much money here. OH OH OH, and they have cold brew on tap. YESSS.
Spri's Pizza – We found this place on Find Me GF, and it had good reviews, but I'm not going to lie, we were a little nervous before we ordered. It is obviously a regular pizza joint, so I was so afraid that there was going to be a lot of cross contamination, but we were pleasantly surprised. The waitress really cared, and went back several times to ask questions and confirm with the chef that I would be safe to eat here. They cooked the pizza on a net so that it wouldn't touch anything in the oven, and somehow, I walked away from there and wasn't sick! The crust was a little more thin that I probably would have liked, but other than that, it was delicious.
Frieze Ice Cream – We loved this place! They had one section of gluten and dairy-free sorbets, and this chocolate peanut butter flavor was ah-mazing. We ended up getting this ice cream three times throughout the week, and we both got this flavor every time.
Makoto – This was another place that really went the extra mile to make sure there was no cross contamination. Our waiter went back and talked to the kitchen several times, and each time would come back with some new piece of information as to why I shouldn't eat a certain food. We ended up getting our rolls with brown rice because the sushi rice wasn't safe, and had to get a different citrus dressing on the salads because their house dressing had soy sauce in it. Luckily, they had gluten-free soy sauce, so everything turned out perfectly.
Joey's Home Gluten-Free Bakery – When we found this place and decided we wanted to go there, we didn't realize that it was a little farther north than Fort Lauderdale, but we didn't have anything pressing to do, so we made the drive. They are a completely gluten-free bakery, and many of their options are dairy-free as well. They had everything from cakes, pies, cookies, tarts, quiches, and breads galore. We got a few things to sit down with and share, which we happily inhaled. And even brought some bread loaves and bagels home. Everything was delicious.
Weezie's GF Kitchen – This was a great little 100% GF restaurant a little bit north of Fort Lauderdale also. Weezie has a really great story as to how she opened the place, and the food was amazing! We actually went a little crazy and ordered several things to share (burger, chicken and waffles, tuscan chicken sandwich), and it was all so delicious. The waiter was so helpful when it came our questions about dairy-free options, and we even got a pizza with goat cheese to go for dinner that night. This was one of my favorite places that we visited.

We also visited the Yellow Green Farmer's Market, which was amazing and so huge! It was definitely the biggest farmer's market I've ever seen, there were a ridiculous amount of vendors, and we even found some gluten-free sweets!
D Bakers Sweet Studio – We ran across this little booth at the farmer's market and I thought it was so cute! They had some gluten-free goodies that they kept separate from the regular ones, so we were able to eat a brownie and some coconut macaroons!
All in all, we had a great time on our trip! I hope these restaurant recommendations will help anyone that is traveling to Florida with food allergies!