Pasta with Sausage, Broccoli & Creamy Cauliflower Sauce
Y'all, this pasta dinner is ah-mazing.
It tastes like a rich, indulgent, super creamy pasta dish, but is in fact FULL of hidden vegetables. It's a win win!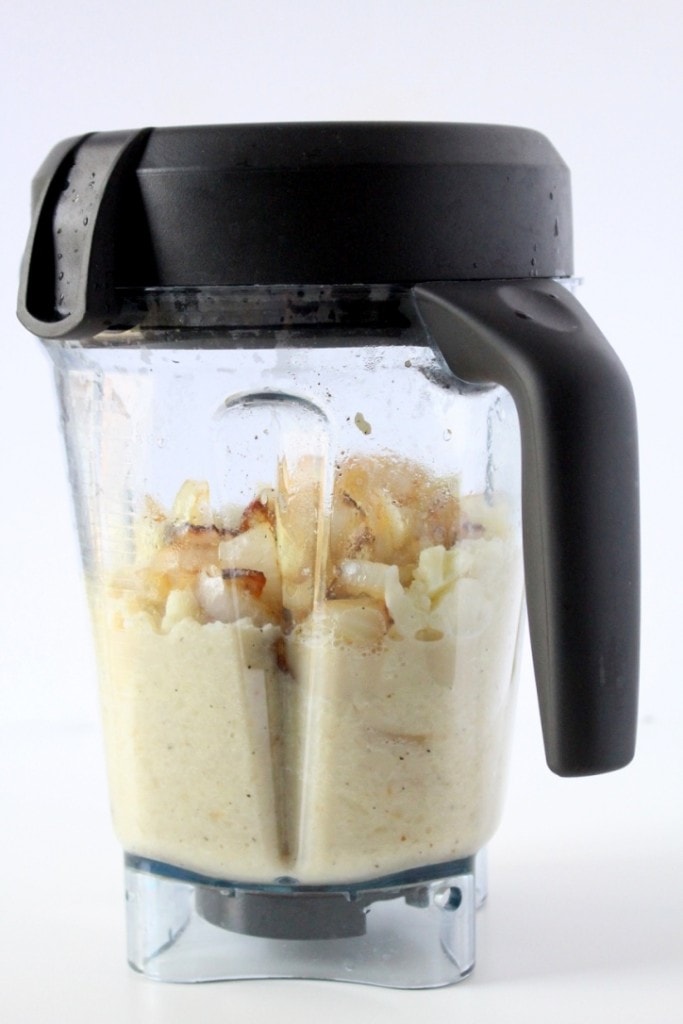 I'm telling you that you will fall in love with this quick and easy cauliflower sauce the first time you make it. It doesn't require much work, and you can just throw it all in your blender and BOOM, creamy cauliflower sauce at your service. It tastes like alfredo but has NO dairy whatsoever.
Combine it with your favorite gluten-free pasta, charred broccoli, and chicken sausage, and you have yourself the most perfect winter weeknight dinner.
Pasta with Sausage, Broccoli & Creamy Cauliflower Sauce
Ingredients
12 oz gluten free penne pasta
1 lb chicken sausage links, thinly sliced
3 cups broccoli florets
2-3 tbsp extra virgin olive oil
pinch of salt and pepper

Cauliflower Sauce

1 head cauliflower, chopped
1 large yellow onion, chopped
2 cloves garlic, finely chopped
pinch of salt and pepper
3/4 cup unsweetened almond milk
1/2 cup broth (any kind, I used bone broth)
Instructions
Fill a large stock pot with water, cover, and put it over high heat to bring the water to a boil. Once boiling, season the water with a big pinch of salt, and add the pasta. Cook according to the package instructions.
To make the sauce, preheat a skillet over medium-high heat, add 1 tbsp of olive oil, and then add the chopped onion. Saute until the onion is turning brown (add the garlic in for the last 2 minutes), stirring occasionally. When the onion cooks, steam the cauliflower in a double boiler or steamer for about 7 minutes, until it is soft and cooked all the way through.
Once the onion and cauliflower are cooked, combine the onion, cauliflower, milk, broth, and a pinch of salt and pepper to a blender. Blend on high until smooth (about 30-60 seconds). Set the sauce aside.
Next, add about 2 tbsp of olive oil to a large skillet that is heated over medium-high heat. Add the sausage slices, and stir occasionally for 4-5 minutes. Once the sausage is just starting to brown, add in the broccoli. Stir occasionally for another 4-5 minutes, until the broccoli starts to turn brown.
Now you assemble the meal. Remove the skillet from the heat, drain the pasta and add it to the sausage mixture. Next, add the sauce, then stir the whole thing together using a wooden spoon.
Spoon into bowls and serve!
https://www.thewheatlesskitchen.com/pasta-sausage-broccoli-creamy-cauliflower-sauce/