Flourless Pumpkin Pie Cookies
Man, oh man. I'm finally becoming a blogger again today! I feel like I haven't been here in forever. I've been preoccupied for the past week or so dealing with some personal things. Remember that precious baby that I asked you guys to pray for? Well, she gained her angel wings and went to take her place in Heaven last week. So if you could, please continue to pray for her family during this time.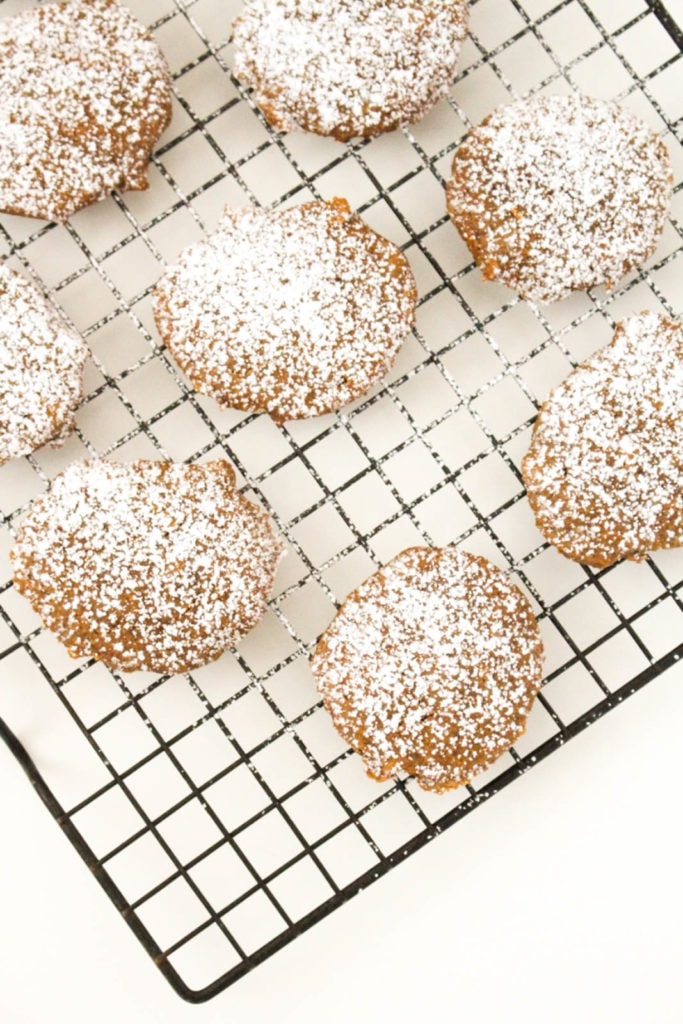 I have been back home for a few days, and I just had to regroup and get over an annoying cold that I had been fighting off. But, we're back at it today! And of course, I made you cookies. I mean, I know you haven't seen enough cookie recipes around the internet lately. And today's is flourless, totally healthy, and full of pumpkin! Oh yes.
I got the idea for this recipe from all of the random flourless cookies that I've seen all over Pinterest. A lot of times you use peanut or almond butter, so I decided to get a little crazy and use sunflower seed butter and pumpkin puree. You know, since you can never have too many pumpkin things during the holidays.
These cookies have no refined sugar, no flour, no butter. Um, I'll take 27 please.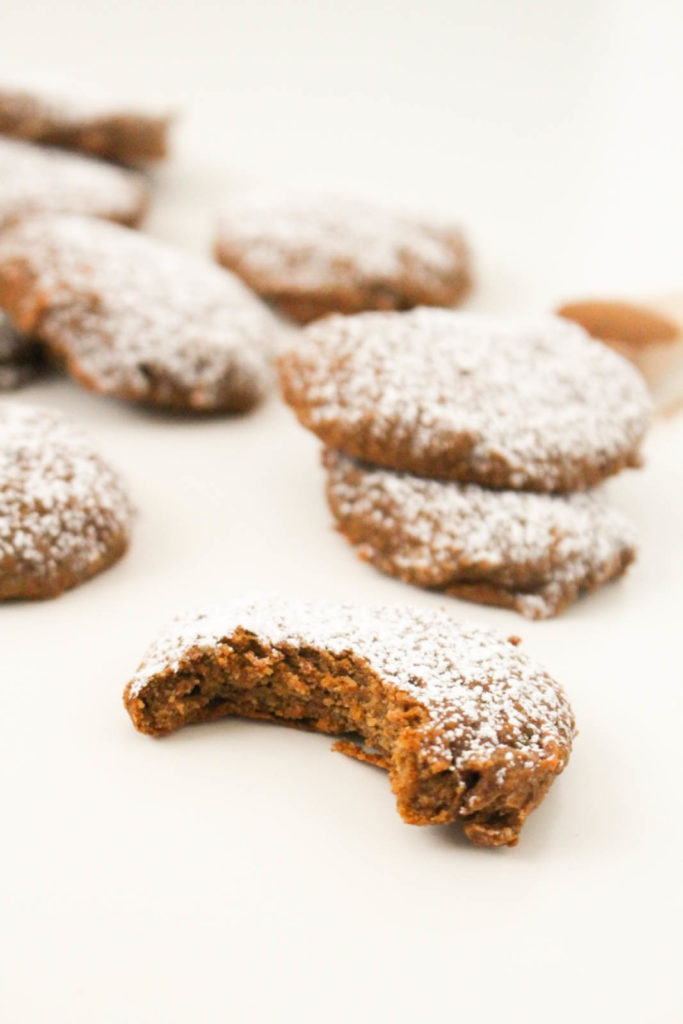 Make these for your friends and family for Christmas and you will not disappoint. But you better make extra because they will go fast!
Flourless Pumpkin Pie Cookies
Ingredients
1/2 cup pumpkin puree
3/4 cup sunflower seed butter (or peanut butter)
3 tbsp coconut flour
1/4 pure maple syrup
1 egg
2 tsp pumpkin pie spice
1 tsp vanilla extract
1/4 tsp salt
Instructions
Preheat oven to 350 degrees and line a baking sheet with a Silpat or parchment paper.
In a large mixing bowl, whisk all of the ingredients together until completely smooth.
Use a tablespoon measure or cookie scoop to drop the batter onto the baking sheet. Gently press down with a fork to make a criss cross pattern. (Wet your fork to prevent sticking)
Bake for 10-13 minutes until golden brown.
Allow to cool for at least 5 minutes on the baking sheet before transferring to a wire rack to finish cooling.
https://www.thewheatlesskitchen.com/flourless-pumpkin-pie-cookies/